Feb 16, 2019 - Featured
Knowing Which Way Your Decking Faces and Why it's Important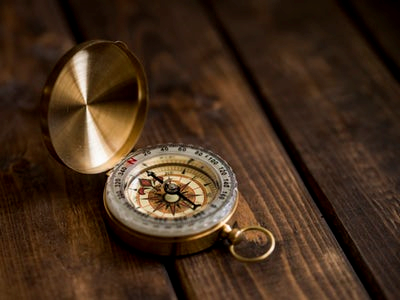 Knowing the orientation of your house and garden will play an important part in deciding what you want to do with your space and how best to use it. It is something that a lot of people don't know and don't know why they should know. It can be especially useful to be aware of which way you're facing if you plan on installing a key feature such as decking. Composite decking boards are famed for their weather resistant qualities, so if you go for this type then things like warping, rotting and mould won't be an issue even in a potentially damp north facing space, but you may want to know where the sun is going to be at a particular time. In this handy little guide, we will talk about what it means to be facing in each of the four primary direction and how to get the most out of your decking or patio.
North
Gardens that face north can have quite low light levels and might well have a tendency to be slightly damper than gardens that face other directions. During the wintertime they will generally lie heavily in the shade and during the summer months they can get as little as two hours of sunlight. Features to think about in this type of garden would be water features. If you plan on installing decking then the composite type is definitely a good idea due to its weather resistant properties. A heat lamp would be an excellent addition in this scenario as would brightly coloured cushions for your seating area.
South
If your garden faces south then you've hit the jackpot! These gardens naturally catch the most light and are perfect for installing some nice decking. You have fantastic options if your garden looks in this direction. You could style your decking or patio into a nice Mediterranean inspired area that will really come into its own over the summer. Light coloured walls and planters will add to the feelgood vibe and reflect the sunlight. Beware of what flowers you choose as there is a possibility of them becoming a little sun baked and drying out.
East
If the aspect of your garden faces east then you will generally receive more sunlight in the morning than in the afternoon. This is great if you like to eat your breakfast al fresco. Just imagine settling down on a lazy Sunday for a long and languid brunch on your elegant new decking. Honey Suckles and Berberis are plants that thrive in partially shaded conditions. For a high impact splash of colour in the evening think about something bright and white like the Fragrant Tobacco Plant. Similarly to north facing gardens you might want to think about some sort of heater so you can enjoy your deck and keep cosy.
West
Because of the way the sun travels over the course of the day gardens with a west facing aspect receive the most sunlight in the afternoon, lengthening through to the evening. Perfect for sitting out and enjoying a nice glass of wine or two. Flowers such as Magnolias and Sedums are brilliant for this type of garden and will look really good. This is probably the second most desirable aspect to have and is great if you enjoy sitting out after a day of work and is perfect for hosting BBQ's!
It goes to show how different the aspects can affect what's suitable for your garden. Each direction has its own plus points and each has its own needs. It just depends what you want from it. If you are considering a new decking area then composite is generally going to be your best choice. It will stand up to the elements better than standard timber and is very low maintenance. It won't warp and rot in the damp and it won't fade in the sun. Whichever way your garden faces, get out there and enjoy it!
.