Jan 25, 2019 - Women's Style
How to style last year's clothes this season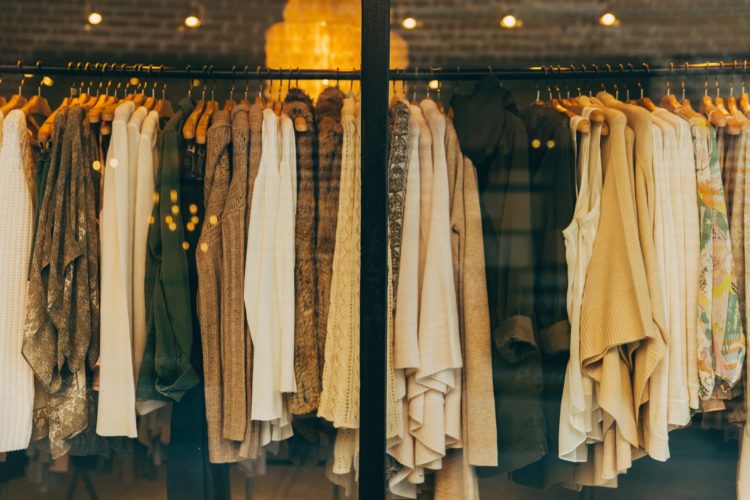 Although it's come around so fast, the AW18 season is well underway and our trends have changed with it. But, what's in style this season? And, how can we reuse our AW17 wardrobe for this season's fashion? In this guide, we'll cover what's hot for men and women this autumn-winter, perfect if your shopping for yourself or buying for your other half!
Styling menswear
One of the biggest trends of AW17 outerwear was shearling — the style of suede and wool combined in one garment. And, it's back this year. Giorgio Armani mixed up the textures further with a shearling, suede and leather jacket that looks smart yet cosy for the colder months.
You might want to dig deeper than last year's AW clothing with one of this season's trends. That's because this year it's all about throwing it back to the '90s. You might've thought you'd seen the back of shell suits and full tracksuits, but they're back with a vengeance. On the catwalk, Prada completed the look with branded bucket hats and lightweight waterproof jackets (ideal for autumn weather).
Another garment that comes out year after year is the leather jacket. Instead of the shorter bomber style though, this season it's all about oversized leather coats that can be paired with slim-leg jeans and winter boots. Fendi, Balenciaga and Paul Smith were all rocking the look during their AW18 shows this season.
When it comes to colours, it's autumnal brown that's in this season, a colour you're bound to have knocking around in your wardrobe. From brown men's suits to oversized ponchos and shiny leather jackets, the brown colour palette is so versatile. If you don't want to overdo this shade, you can keep it simple with brown accessories such as hats, scarves and shoes to get in with the trend.
In recent years, we've seen layering really take to the main stage. It's all about bringing together different garments in an effortlessly stylish sort of way. You might not have worn a V-neck in a few years but bring it out this year and slip it on top of a roll-neck jumper for an on-trend outfit. Other ways to layer include pairing an open checked shirt (a print that was everywhere in AW17) with a graphic t-shirt and black skinny jeans.
Styling womenswear
Similar to the menswear trends, layering is on-trend this AW18 too, with designers such as Balenciaga showing their support of the fashion technique at their shows. If you're bold enough, the best way to layer is with contrasting colour and textures. Dig out you metallic puffa jacket from last year and wear it over a fringed jumper.
Animal print was a big part of this season's shows. While Victoria Beckham demonstrated her love for leopard print, other designers such as Isabel Marant were all about snake patterns. The great thing about this style being in trend is that you can mix and match animal print and still create an outfit that looks well put together. Leopard print has rarely been out of the spotlight in recent years — why not pair your printed cami dress with snakeskin boots and a matching clutch?
Although glitz and glam was reserved for Christmas and New Year events last year, this season they're acceptable throughout autumn and winter. Paco Rabanne showed off their models in oversized silver sequins that brought some much-loved sparkle to the runway. Don't wait until late December to bring your glitter dresses out of the wardrobe, embrace them in October and November too!
Oversized and chunky knit is back for the colder seasons too. The great thing about this year's trends though, is that you can pair your grandad knit with your summer dress and still look on-trend. Miu Miu showed off an outfit that was made up of a green floral midi dress and fluffy grey knit — no need to pack away your summer clothes just yet!
Follow our top tips for getting the most out of your wardrobe this season!