Dec 19, 2018 - Women's Style
All of Your Wedding Related Events Can Have a Beautiful Forest Theme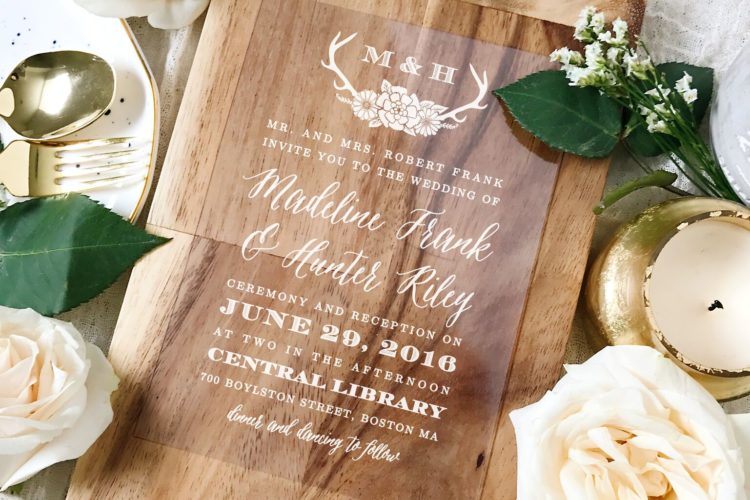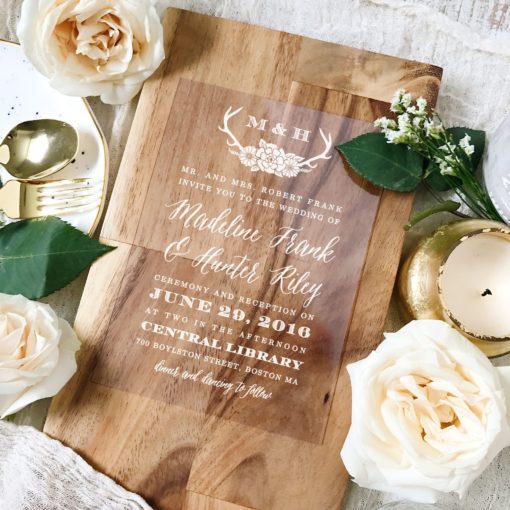 Your wedding day is a special occasion that is incomparable to any other. It is the day that you commit yourself for life to your significant other, change your name, and become part of a union that is sacred before God. The seriousness of the event demands the level of attention that weddings receive.
Weddings are also the central event in a series of events all connected to the big day. Each of these events has a specific purpose and adds to the specialness of the wedding.  Each also requires its own planning, special dates, and can utilize beautiful Tree Save the Dates invitations that have a forest theme to announce the event to those you want to attend. Here are some of the most important events connected to your wedding.
The Bachelor and Bachelorette Parties
The bachelor and bachelorette parties are thrown by the best man and maid of honor respectively, and give the two engaged people a last opportunity to have fun as singles. These parties are usually opportunities for debauchery and zaniness and are held typically long enough before the wedding for the attendees to recover. The saying is that what happens at these parties stays at these parties and this is perhaps a good thing.
The Bridal Shower
The bridal shower is an opportunity for friends of the Bride to throw a lunch or dinner for her where they can congratulate her in advance of the wedding. Many of the people who attend will not be at the wedding ceremony so this might be their only chance to offer a gift and give their best wishes.
The Rehearsal Dinner
The Rehearsal dinner usually happens the night or a few nights before the actual wedding and involves everyone in the wedding party. Each person participating gets the chance to go over the role that they will play in the wedding so that there are no mistakes. Rehearsal dinners are usually managed by the justice of the peace or the religious person who will conduct the ceremony and gives both families an opportunity to spend some time together in a relaxed atmosphere before the big day.
There are several other important events connected to the wedding and each of them has a specific purpose that makes the big day even more special. Each of these events also needs invitations to make sure that all the people who need to be there will get there, and be there on time.
Wedding Dress
It is the dream of almost every girl to get married in a beautiful dress. This might not seem as important as other factors when planning a wedding but the wedding dress is actually of huge importance, mainly for the bride. For plenty of beautiful wedding dresses options make sure to check out JJ's House.
Basic Invite
Basic Invite, is a leading wedding invitation supplier that provides a complete range of wedding related invitations and other items to make a wedding special. This industry leader offers a beautiful forest themed set of invitations including Save the Dates invites that will set a great tone for your wedding.
Basic Invite brings an unmatched series of benefits to those looking for high-quality invitations. Here are a few of their amazing benefits:
Free Wedding Websites – Their customizable wedding websites can just like your wedding invitations! They are mobile friendly and easy to use. You can upload all of your wedding details along with images and a map with directions.
More than 180 Color Options – Basic Invite allows customers almost unlimited color options with instant previews online. Select a design and change the color of each element on the card to over 180 different color options.
Custom Samples – Basic Invite allows customers to order a printed sample of their actual invitation so they can see exactly how it will print and the paper quality before they choose before they place their final order.
Over 40 Different Colors of Envelopes – Customers can choose from over 40 different color envelopes so that they can make their invitation stand out even before it is opened. All envelopes are peel and seal.
Over 900 Wedding Invitation Sets – Each wedding invitation is part of a set. You can find everything from save the dates to wedding invitations and enclosure cards, wedding menus, wedding programs and even matching thank you cards!
Free Address Collection Service – You get a free address collection service to request your addresses with just three simple steps. Share a link, collect addresses, and free envelope printing.
Seal & Send Wedding Invitations – Our Seal & Send Wedding Invitations are an all-in-one wedding invitation with a tear-off RSVP postcard included! There are over 30 designs including-popular foil options and they are customizable. What's extra special about our Seal & Sends is that guest's addresses are printed on the front of each invitation which means no envelope necessary! All you have to do is share a link, collect guest addresses, and upload them onto your design, instantly. Once you receive your order all you have to do is add postage, fold your invites, and secure them with a sticker!
Wedding Coasters – Choose from over 90 professionally designed wedding coasters. Each can be personalized instantly to match your wedding colors. Each coaster is printed using the latest print technology and on a premium 200lb matte cardstock giving your coasters will have crisp, clean letters, photos, and graphics.
Basic Invite meets every need you have for beautiful invitations and resources to make your wedding events easier and more beautiful. @basicinvite